'Thankful' — Project Updates from Thanksgiving Week
November 25, 2017
• 0 Comment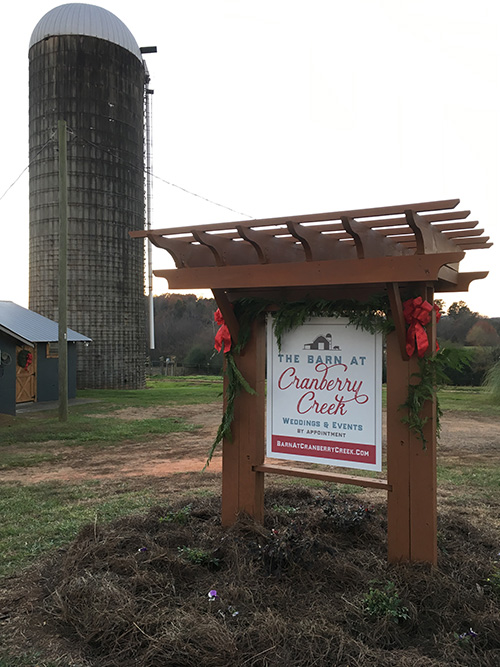 We hope everyone had a wonderful Thanksgiving! Seems fitting that we were able to hang our new business sign on Thanksgiving Day.
We are so thankful for the blessing of this business, the people we've met because of it, and the possibilities that lie ahead. God has been so good and so kind to give us this opportunity.
From a thought sparked late summer, to renovations beginning nearly seven weeks ago, The Barn at Cranberry Creek has come a long way in a very short time. We are thankful for the progress we've made and the direction in which we're headed.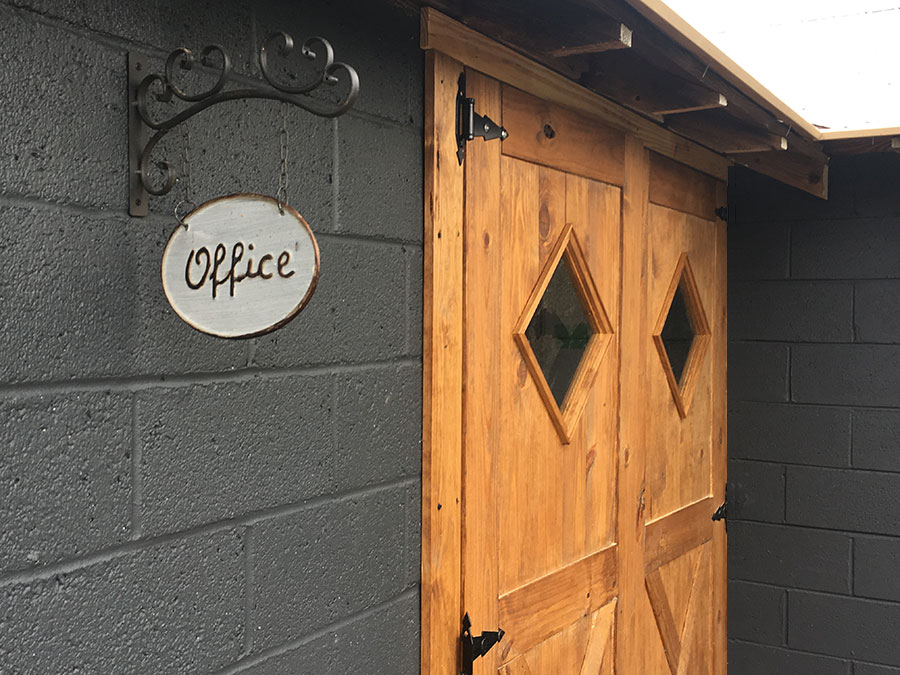 Now, just a quick update on our renovations. We've had two large projects in the works over the past few weeks. Our office will (hopefully) be finished next weekend. Our new pendant lights have been installed (I <3 them.) and the shiplap is about halfway finished. We've still got to paint, level up the old concrete floor, and lay carpet. Yes, it's an ambitious order for one week, but we're holding out hope!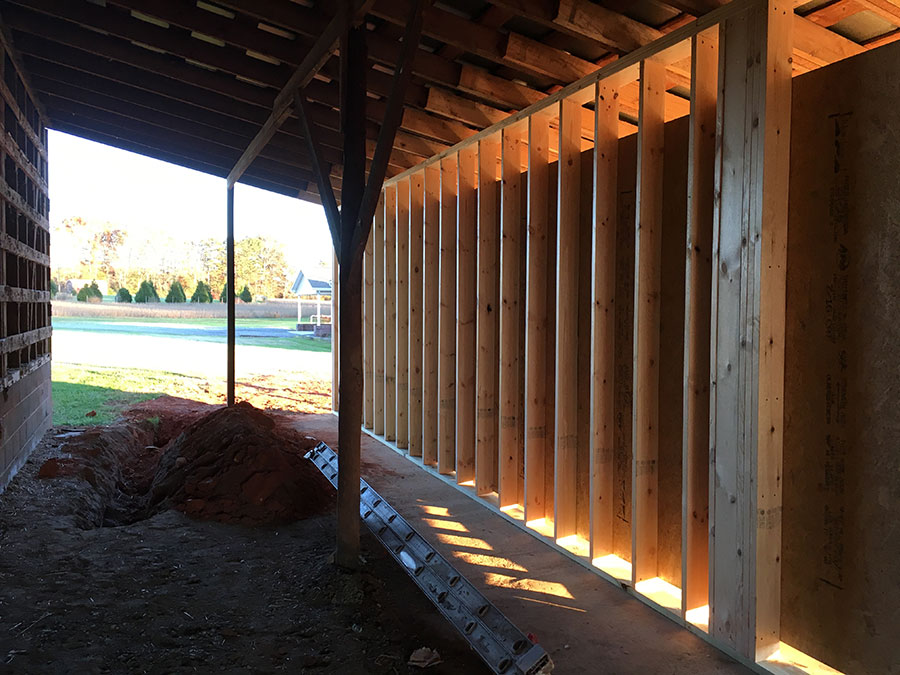 The other task at hand is framing the new addition on our hay barn. This construction will include our prep kitchen, restrooms, and bridal room expansion. I go into instantaneous daydream mode every time I walk through the area. I'm excited about the kitchen and restrooms. We're happy to provide these upgraded amenities for our guests, but the bridal room… finishing it is going to be so much fun — shabby chic meets rustic elegance. Can't wait!
The next project in the lineup will be replacing the 6'x6' posts in the lower level of the hay barn with massive 10'x10' posts. Once the new posts are in place, we can move forward with pouring a concrete floor and finishing the walls out with board and batten. I'm especially excited about this transformation. When all is said and done, I believe this part of our renovations will be the most significant of all. This area will fulfill many purposes. Food will be served on this floor, and there will also be room for additional seating. It's going to be a charming space when it's completed.
That's a quick run-down of where we are at the moment with our venue renovations. We are so pleased with the work our carpenter and his team (Triple H Construction) are doing and will share more information about them in the future. Their talents know no limit, and we brag on them daily. We highly recommend them… but you can't have them just yet!
Be on the lookout for next week's update where I HOPE to be giving you a tour of our new office. Fingers crossed!! Until then, don't forget to follow us on Instagram and like us on Facebook.